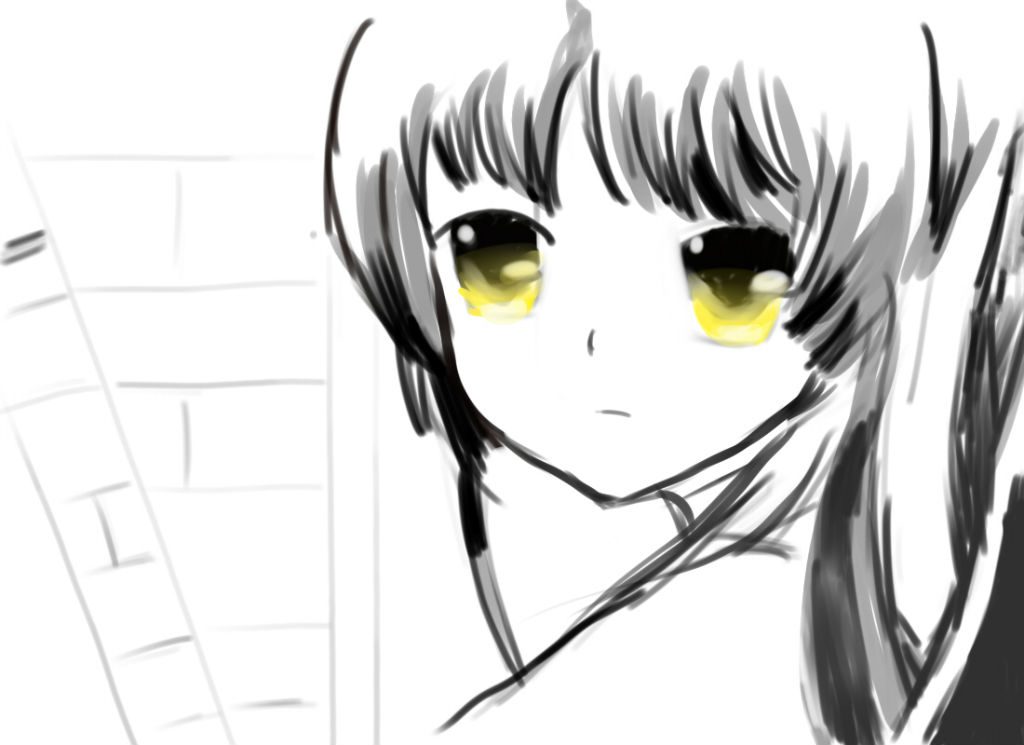 Related Links
Avatars
Progression
The very first electronic painting in my life. The very first Japanese anime style painting in my life.
In 2012, I was a high school senior student. That was my first time getting to know about tablets when I was writing my college application with my friend Maria. I was amazed by the lovely figure she drew with her tablet within a few seconds. I asked her if I could give it a try, despite the fact that I had zero painting experience. It would be so cool if I can also draw anime characters I like. I chose a seemingly simple screenshot from Angel Beats. I spent almost an hour drawing with only a black brush and came to a point where the figure didn't look good but I just didn't know how to modify. Maria then helped me to fix the face outline, color the eyes and add some simple shade to the hair. And boom! I got the image above, apparently surprised myself again.
I posted on a Chinese forum called KeyFansClub and I got tons of replies and comments. People in the forum were nice and gave me a lot of advice and encouragement. This gave me tremendous motivation to keep drawing.
Post Date: 2012-10-21 23:34:35